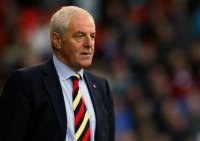 The Scottish Football Writers' Association Manager of the Year (souvent appelé the SFWA Manager of the Year, ou simplement the Scottish Manager of the Year) récompense le meilleur entraîneur exerçant en Ecosse. La première récompense a été attribuée en 1987à Jim McLean (Dundee United). Le dernier vainqueur est désormais Walter Smith qui succède à Gordon Strachan.
Walter Smith a été honoré par la Scottish Premier League pour la bonne saison effectuée avec son équipe des Glasgow Rangers.
Le manager des Glasgow Rangers, Walter Smith, a été élu « manager de l'année » en Écosse. Déjà distingué à trois reprises cette saison à travers le titre de « manager du mois » le coach des Rangers voit son travail effectué depuis son retour au sein de son club, récompensé.
– 2008 : Walter Smith Rangers
– 2007 : Gordon Strachan Celtic
– 2006 : Gordon Strachan Celtic
– 2005 : Tony Mowbray Hibernian
– 2004 : Martin O'Neill Celtic
– 2003 : Alex McLeish Rangers
– 2002 : Martin O'Neill Celtic
– 2001 : Martin O'Neill Celtic
– 2000 : Dick Advocaat Rangers
– 1999 : Dick Advocaat Rangers
– 1998 : Wim Jansen Celtic
– 1997 : Walter Smith Rangers
– 1996 : Walter Smith Rangers
– 1995 : Jimmy Nichol Raith Rovers
– 1994 : Walter Smith Rangers
– 1993 : Walter Smith Rangers
– 1992 : Walter Smith Rangers
– 1991 : Alex Totten St. Johnstone
– 1990 : Andy Roxburgh Scotland
– 1989 : Graeme Souness Rangers
– 1988 : Billy McNeill Celtic
– 1987 : Jim McLean Dundee United
Nombre de victoires par club
– Rangers : 10 (1989, 1992, 1993, 1994, 1996, 1997, 1999, 2000, 2003, 2008)
– Celtic : 7 (1988, 1998, 2001, 2002, 2004, 2006, 2007)
– Hibernian : 1 (2005)
– Raith Rovers : 1 (1995)
– St. Johnstone : 1 (1991)
– Ecosse : 1 (1990)
– Dundee United : 1 (1987)
Nombre de victoires par nation
– Ecosse : 14 (1987, 1988, 1989, 1990, 1991, 1992, 1993, 1994, 1996, 1997, 2003, 2006, 2007, 2008)
– Irlande du Nord : 4 (1995, 2001, 2002, 2004)
– Pays-Bas : 3 (1998, 1999, 2000)
– Angleterre : 1 (2005)